PJ Hagerty will be speaking at RubyConf Philippines, fourth edition.
This will be his 3rd time at RubyConf Philippines and this time PJ will be speaking about Open Source, being a developer, and focusing on the pathway to being part of the Open Source Community. If you are able to make it – don't miss it
About the Speaker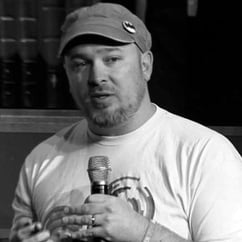 PJ Hagerty, Developer Relations
Crate.io
Developer, writer, speaker, musician, and Community Advocate, PJ is the Developer Evangelist for Crate.io. He is known to travel the world speaking about programming and the way people think and interact. He is also known for wearing hats.