We've come a long way since launching our CR0 clusters last year, aimed at giving our users an easy and cost-effective entry into the CrateDB Cloud ecosystem. This was followed by our CRFREE clusters in March this year, allowing you to get started with CrateDB at zero cost. We're thrilled to announce the next step in our journey to democratize data: our new Shared plans.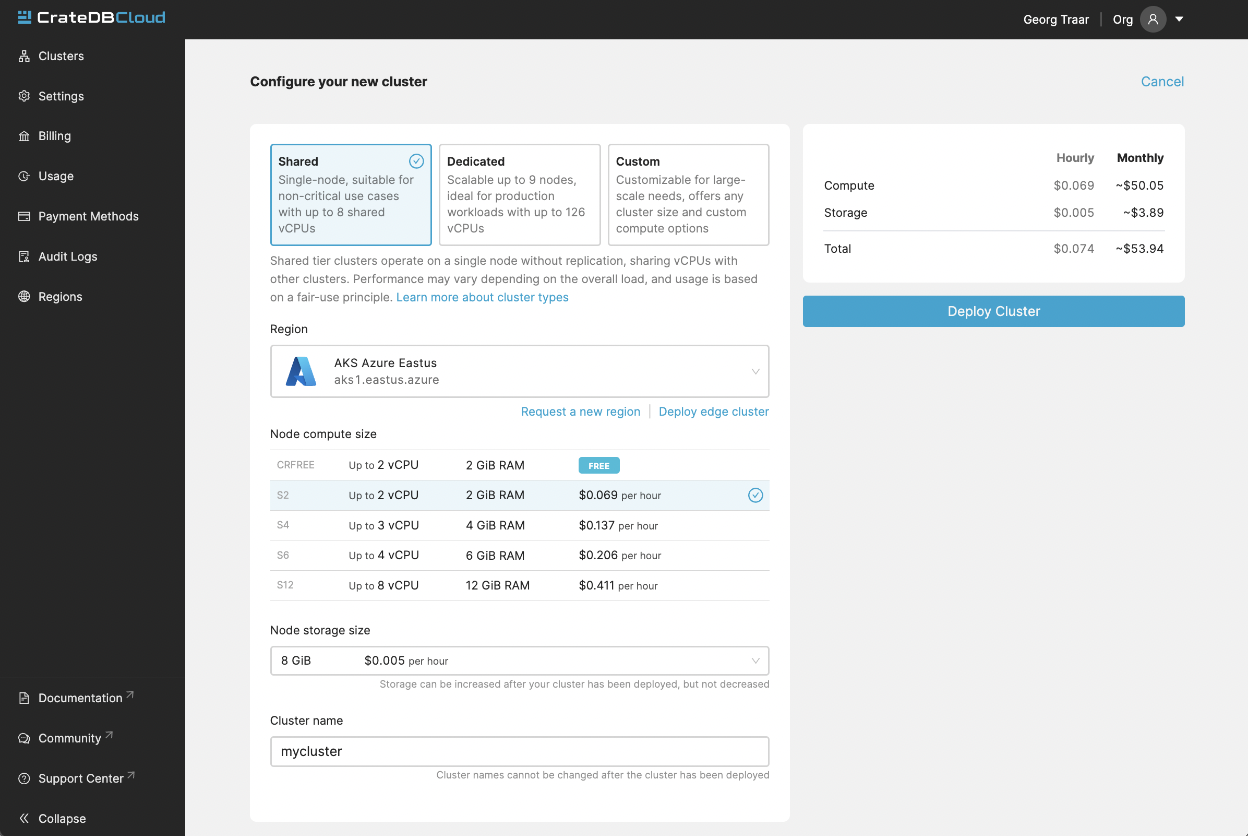 What are shared plans?
Shared plans are built on the key concept of CR0 clusters, which share compute resources between multiple clusters. These new offerings provide more flexibility in resource usage while maintaining high-performance levels, all at an attractive price point. In contrast to our Dedicated Plans, which allocate computing power exclusively to individual clusters, the Shared Plans guarantee only a fraction of resources while permitting access to additional resources when they are available.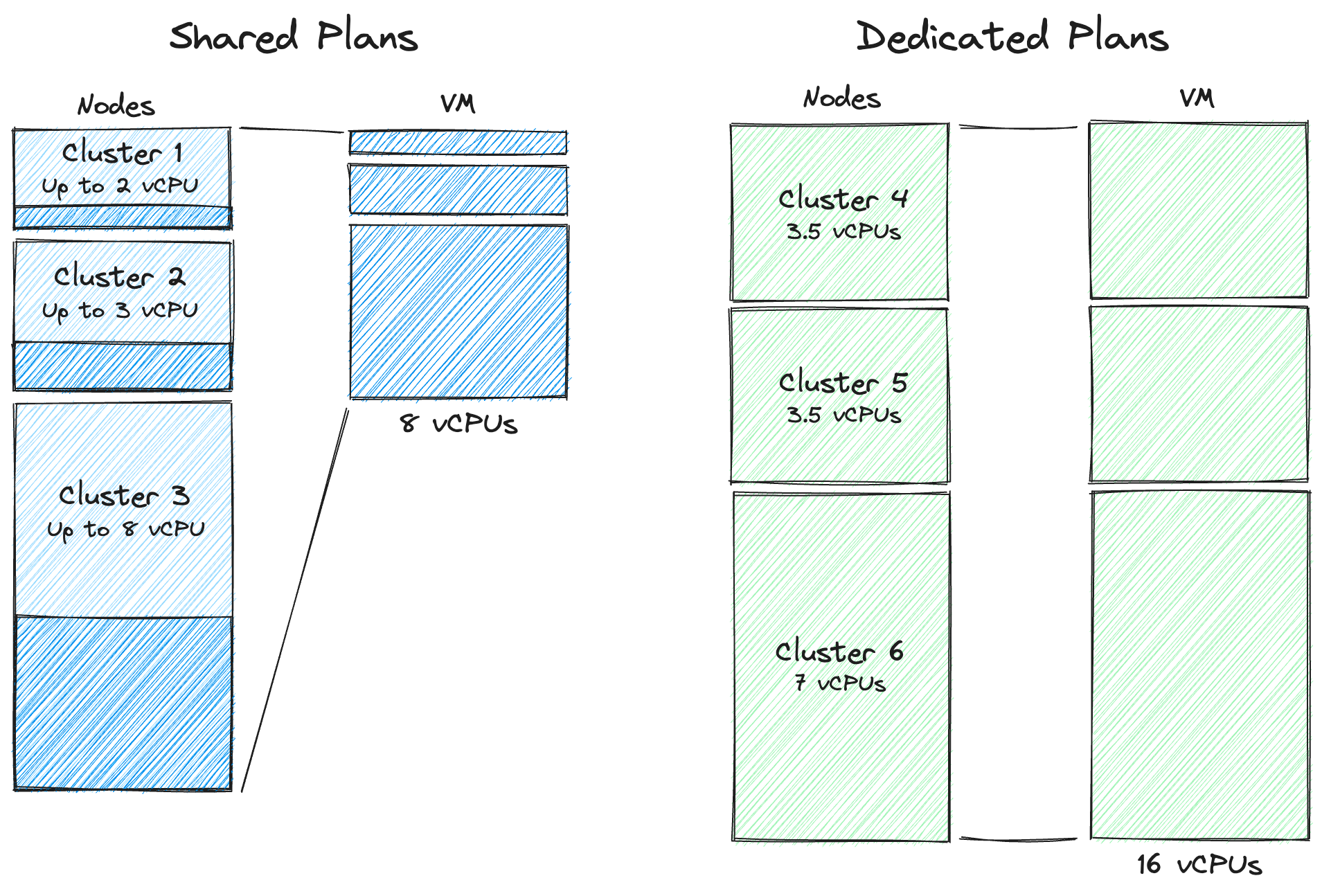 Our monitoring and real-world data show that the performance available to end users typically lies at the higher end of the spectrum. Even though Shared clusters are only available as single-node setups for the time being, you can expect great performance.
Shared clusters come with single nodes, meaning they don't offer replication or high availability. However, to safeguard your data, we automatically create snapshots once a day. These snapshots give you the ability to roll back your database state in the unfortunate event of data loss or corruption.
Plan Sizes and Specifications
We still offer a CRFREE plan, which allows up to 2 vCPUs, 2 GiB of RAM, and 8 GiB of storage. It's absolutely free with the limitation of one CRFREE plan per organization. However, it's worth noting that the CRFREE plan comes with certain limitations and is best suited for testing or smaller workloads.

Starting with S2, you can enjoy scalable storage ranging from 8 GiB to 1 TiB, with prices starting at 53 USD per month. As your needs grow, you can effortlessly upgrade to higher S-Series plans, which offer increased computing power. These plans offer the flexibility to scale up or down on demand.

Our new Shared plans are an excellent solution for anyone looking for a scalable and cost-effective way to use CrateDB Cloud. While these clusters currently come as single-node setups and lack features like replication and high availability, they still provide robust performance and daily snapshots for peace of mind.
The plan is built around the principle of cost-effectiveness and is particularly well-suited for development, testing, or non-critical production environments. Start now with CrateDB Cloud.