Team offsites are are an important part of the Crate.io culture, and we hold two of them every year.
With offices in Austria, Germany, and San Francisco—the twice yearly offsites provide a chance for team members from around the world to reconnect, spend some quality time together, work on key projects, and have some fun.
Distributed working is great, but nothing beats face to face interaction.
This year, the team headed to Bezau in the Austrian alps. This lovely town provided a beautiful backdrop for work and fun.
In addition to the food and drinks, the yoga, sauna, swimming, and skiing, we also got a bit of work done. Specifically, we did a company retro. A company retro is where we look back on the progress we have made as a whole since the last offsite. After doing the company retro, we discussed and planned the way forward.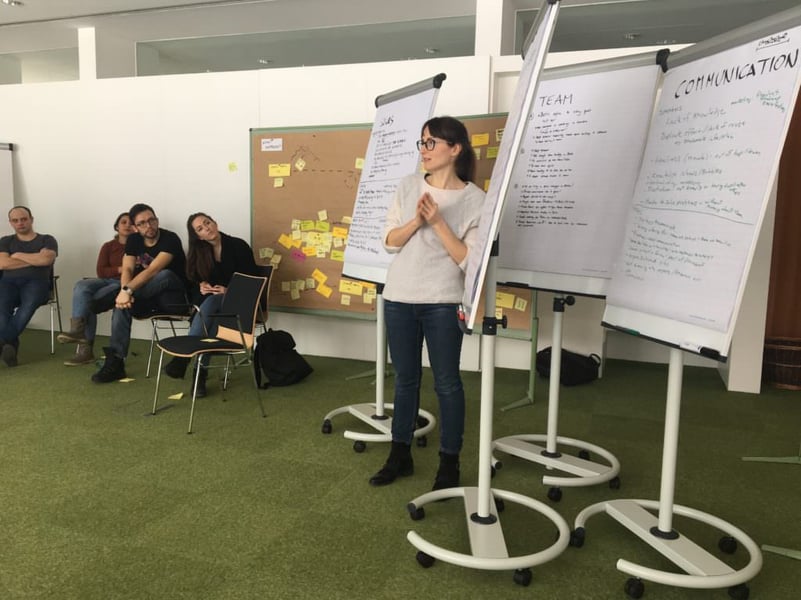 We're back now. And while we're missing the snow, we're excited to start putting our plans into motion.
If you'd like input on the future of CrateDB, you can find us on GitHub. We're always interested to hear about how you're using CrateDB and how we could improve the product to better suit your needs.
Do you love distributed databases and skiing? Check out our jobs page and hopefully you'll be joining us on the next team offsite.